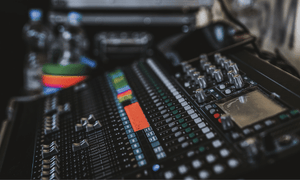 How It Works
Our in-house writing team will create unique blog articles about you and your music business that we publish on high ranking websites to build up valuable SEO authority on Google and to jumpstart the verification process on platforms like Instagram, TikTok, Twitter, etc.
We partner with websites like Yahoo, Medium, The Source, Genius, Vents Magazine, Thisis50, Entrepreneur, and many more!

Trusted By independent artists
★★★★★

Love working with De Novo Agency. They published me in the Source and Genius and the articles were thoughtful and well written.

Lu

Arizona
★★★★★

They been helping me with my album rollout and the article they wrote about me for the Hype Magazine was dope.

10 Stackz

Los Angeles, CA
★★★★★

I did the Spotify & PR combo and I have been extremely satisfied. The articles were professional and I am already planning a follow up campaign for more.

Shylo

Ohio
★★★★★

Love working with these guys. The article they got published for me in Vents Magazine was great.

A'Niche

California
★★★★★

The first PR campaign I did with DNA was definitely a success, im planning a second one right now.

Daggy

Florida
We will send you a confirmation right away. Then, we will follow-up with a form we ask you to fill out that we can give to our writer to begin the writing process.
The Source, Thisis50, Yahoo, Genius, Medium, Disrupt Magazine, and The Hype Magazine are just some we offer!
The short answer is yes, eventually. Instagram doesn't come out and say what their exact requirements are, but it is known that is based almost entirely on an 'authority' score generated by online press.
No. Nobody knows the exact amount of press each artist will need in order to get verified.
Eventually with enough press, yes, you will get verified.
Some companies claim to have an 'in' at Facebook, but we just do not trust that.
Each article will be delivered separately throughout your campaign. The timing of them can vary on the type of articles we are writing for you and with whom we are pitching them to.