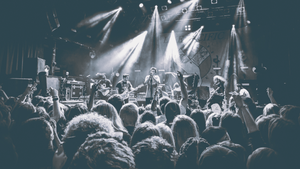 De Novo Agency® started in 2017 working with musicians who were trying to get their businesses off of the ground and break their way into the industry. We have worked on over 6,000 different marketing campaigns with hundreds of different artists across various genres.
6,000+
Completed Marketing Campaigns
★★★★★

Seriously learned so much by working with you guys.

Mario Canon

@thisiscanon
★★★★★

Y'all come thru every single time

Grizzy Hendrix

@grizzyhendrix
★★★★★

De Novo was an important ingredient in my music marketing recipe while I was starting out.

King Trey

@thekingtrey
★★★★★

De Novo helped me put together a custom plan for my release and it was very effective.

Joshua Benoit

@joshuabenoit
★★★★★

They were extremely helpful! I needed a plan from where I'm standing musically and he was able and enthusiastic about guiding me!

DREA

@ladi.drea
Need our help with something?
Let us know what problems you're facing and we will see what we can do about it.