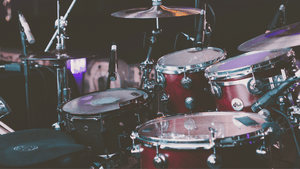 There are many different ingredients to a successful marketing recipe, and we will be the first to point out that when a client does find success while working with us, it is not entirely because of us. With that being said, while working together with clients and their teams, here are some examples of awesome results from clients who have worked with De Novo Agency.
Musician & Actor
Scooter Page
We began working with Scooter on his musical projects, planning and executing the release of an album, and gaining traction on his Youtube channel. As Scooter's career grew he started earning more and more acting oportunities and we helped him balance the interests in two different entertainment businesses.
Hip-Hop Artist
King Trey
DNA caught wind of King Trey back in 2019 at the start of a blossoming career. We worked together to get his Spotify profile off of the ground, find his target audience, and gain traction on the Spotify algorithm. Over the course of 6 months his streaming activity took off, he landed on editorial playlists on Spotify, was verified on Instagram, and was able to lock down a feature with Kota the Friend.
Entrepreneur & Content creator
Mark Eckert
Mark is the founder of a music sync company called ThatPitch. We worked with Mark to help him build out a full content strategy for Instagram and TikTok which has drastically changed how many leads they geat each week. We also helped him fix the broken Facebook ad account he was plauged with. ThatPitch is crushing it now!
Country Artist
Amanda Stewart
We worked with Amanda to help her plan and rollout her album, 'Miss American Lie' and she crushed it. We landed a handful of songs in an array of playlists and the momentum we were able to help her generate eventually landed her on editorial playlists on Spotify and she earned placements on a handful of blogs.
Hip-Hop Artist
Jelani the Babe
We started working with Jelani in 2020 and in the years since we have helped her and her team generate upwards of 700,000 streams on Spotify alone on a handful of releases.
Recording Artist
NateB
Nate has had some amazing success when it comes to YouTube. His videos always outperform our expectations and to date he has earned over half a million views on his YouTube videos.
★★★★★

Seriously learned so much by working with you guys.

Mario Canon

@thisiscanon
★★★★★

Y'all come thru every single time

Grizzy Hendrix

@grizzyhendrix
★★★★★

De Novo was an important ingredient in my music marketing recipe while I was starting out.

King Trey

@thekingtrey
★★★★★

De Novo helped me put together a custom plan for my release and it was very effective.

Joshua Benoit

@joshuabenoit
★★★★★

De Novo was extremely helpful! I needed a plan from where I'm standing musically and he was able and enthusiastic about guiding me!

DREA

@ladi.drea
Need our help with something?
Let us know what problems you're facing and we will see what we can do about it.