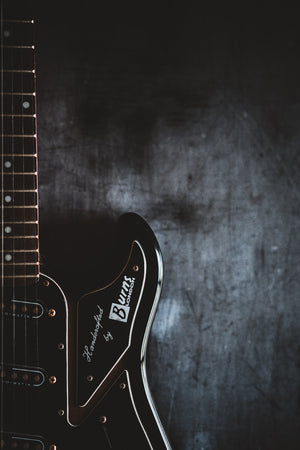 Making Sense of
the Music Business
Your Free Guide to Industry Success
Free ebook
Get your copy of a comprehensive 40-page eBook by Elliot Tousley, the founder of De Novo Agency.
Endorsed by Music Industry Maven
Wendy Day
Wendy Day, who has championed the careers of legends like Eminem, has penned a foreword that sets the stage for this invaluable resource. She's followed Elliot's career-building advice for years and knows firsthand the power of his strategies.
inside Your free ebook:
Content Creation: Craft social media content that captivates and grows your audience.
Fanbase Expansion: Uncover the secrets to finding and keeping loyal fans.
Marketing Strategies: Learn to market your music effectively in today's digital landscape.
Revenue Streams: Discover innovative ways to monetize your music and brand.
Real Strategies for Real Artists
This isn't just theory. "Making Sense of the Music Business" is a practical playbook filled with real-life examples and strategies that have been proven to work for artists just like you.
About the Author
Elliot Tousley
Experienced Industry Insider: Elliot Tousley, co-founder of De Novo Agency, brings years of hands-on experience in the music industry, offering invaluable insights and practical advice.
Proven Track Record: With a history of helping independent artists navigate the complex music business, Elliot's strategies have been instrumental in the success of numerous musicians.
Real-World Knowledge: Elliot's approach is grounded in real-world scenarios, providing artists with practical, actionable steps to advance their careers.
Accessible and Understandable: Known for his ability to break down complex industry concepts into understandable terms, Elliot makes the music business accessible to artists at all levels.
Music Industry Insight
Wendy Day
"I've been following and watching Elliot's Instagram page for years because he posts helpful information for musicians- a passion I share."
Royce Da 5'9
"Elliot's got a real knack for helping artists navigate the music biz. His advice is spot on – he's doing great things for up-and-comers."
Waka Flocka Flame
"Man, you know something? You put out good info my guy."
Why Trust De Novo Agency?
"Due to De Novo Agency's unique approach, they've been termed the most artist-friendly agency in the industry"
"Artist-forward thinking is a large part of what separates De Novo Agency from the competition."
"The very reason De Novo Agency has seen dramatic success for their clients stems from the amount of help they offer independent artists for free."
Download your free ebook now
Sent straight to your email inbox.