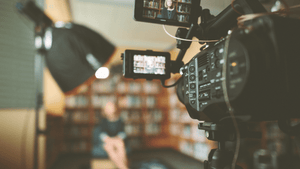 Music Video Promotion
on YouTube
Maximize Your Music Video's Impact
Your music video is more than a visual expression—it's a strategic asset in your career's trajectory. With De Novo Agency's Targeted YouTube Ads, we leverage hard-earned data to hyper-target the audience that's already tuning into your vibe. If twenty-somethings in Houston are jamming to your tunes, we'll make sure they see your video front and center.
Step One: Submission
Upon ordering we set up the specific targeting for your video and submit the campaign to Google.
Step two: acceptance
After submitting the advertisement to Google it can take 1-3 days for them to accept & run the campaign.
Step Three: Advertise
Once the video advertisements are accepted, Google will begin placing your content in front of your target audience.
Step Four: Data Collection
Info about who is watching your video from where will begin pouring into your YouTube channel's analytics page.
Step Five: Consultation
Our co-founders get on a phone call with you to dive deep into your specific results & data.
Step Six: Next Steps
Use the data and momentum you've built as leverage to create growth for your music business.
Our promises to you:
Full Refund & Verifiable Views
Full Refund Guarantee - If we cannot get Google/YouTube to run ads for your video, you get a full refund.
100% Verifiable Views Guarantee - We guarantee that the views you receive will be 100% verifiable and traceable within Google Ads and your YouTube Channel's analytics.
Professional Ad Management
Don't leave your music video's success to chance. Partner with De Novo Agency and let seasoned professionals manage your YouTube presence. It's time for your music to shine on the world's largest video platform.
Our service is uniquely designed for musicians, leveraging data-driven strategies to target audiences that resonate with your music style. We ensure your music video reaches the right people, amplifying your reach and impact on YouTube.
Absolutely! You'll have full access to detailed analytics through your YouTube channel, allowing you to track views, engagement, and demographic information of the audience reached by the campaign.
Once you sign up, we'll collaborate with you to set up and refine the targeting for your video. We handle the submission and management of the ad campaign, providing you with updates and insights throughout the process.
Yes, we adhere to YouTube's advertising policies. Content that is overly explicit, controversial, or deemed 'shocking' may face restrictions. We'll guide you on best practices to maximize the chances of your video being accepted for promotion.
We're committed to delivering results. If your video doesn't perform as expected, we'll work with you to analyze the data and adjust the strategy accordingly to improve performance in future campaigns.
Typically, you'll start seeing results within 3-4 business after ordering a campaign.
The full impact of the campaign can be assessed over a period of 30 days, giving you a comprehensive view of its effectiveness.
No, our services are offered on a flat-fee basis with no long-term commitments. This approach allows you flexibility and control over your promotion campaigns.
Our targeted promotion not only increases your visibility on YouTube but also helps in building a loyal fanbase, increasing your streaming numbers, and providing valuable data that can inform your future music releases and marketing strategies.
Yes, we offer customizable campaign options to align with your specific goals and budget.
Our team will work closely with you to create a campaign that best fits your music promotion needs.
Trusted by independent artists
★★★★★

This is amazing for independent musicians to take their career into their hands when they feel helpless. Thank you De Novo!

Angela Bachman

California
★★★★★

Not only are they 100% authentic, they take the time to schedule calls with you to discuss results and strategy moving forward, plus honestly, the guys are dope.

G Rhodz

Ohio
★★★★★

De Novo Agency are essential for independent artists and musicians that are looking to promote their music in a legit and effective way

Eddy Vargas

New York
★★★★★

The consultation call was extremely valuable and allowed me to gain a detailed understanding of the best release plan for my specific project

Evolsi

California
★★★★★

I've very much enjoyed connecting with them on both a personal and professional level, and I look forward to building a long-standing partnership with De Novo Agency over the years.

Prophet

California
Promote now, pay later
Payment plans available for no additional cost with ZIP
Get in Touch with our team
The more you tell us about your situation the better we can tailor our service to you. We look forward to hearing from you!