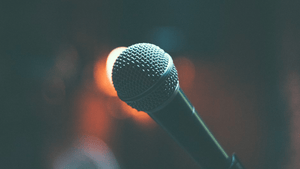 The Musician's Guide to Business Mastery
The Artist Turned Advocate
Elliot knows the music. He knows the business. But above all, he knows the struggle. His transition from artist to entrepreneur wasn't just a career change—it was a mission. A mission to empower musicians with the tools, knowledge, and strategies to turn their passion into a sustainable career
A Voice That Echoes Across the Industry
Elliot's insights resonate not just through his one-on-one sessions but also across panels, podcasts, and pages of his quick-read book. His message is clear: the music business doesn't have to be a mystery. It's a puzzle he's already solved, and he's here to hand you the pieces.
"As an artist, I know from first hand experience that trying to navigate the music industry on your own is a daunting challenge. My goal is provide clarity, direction, and set you up with a music business that's ready to grow."
Join Elliot's Ensemble
Elliot Tousley doesn't just teach the trade; he transforms musicians into savvy entrepreneurs. With his guidance, artists learn to harmonize the melodies of their music with the rhythms of robust business strategies. He's not just an advisor; he's the partner every musician wishes they had from day one.
The Conductor of Your Music Business Symphony
Step into the world where music and business play a perfect duet. With Elliot Tousley, you're not just building a career; you're composing a legacy. Are you ready to turn your musical aspirations into achievements? Let Elliot show you how.
Elliot's Free eBook
Making Sense of the Music Business
Gain expert insights, practical tips, and strategies to navigate your music career successfully. Download now and empower your journey in the music world.