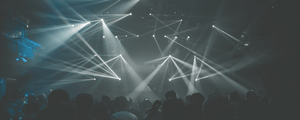 Your Gateway to Music Business Mastery
Embark on a transformative journey with the Music Industry Bootcamp, an exclusive, members-only community brought to you by De Novo Agency. This program isn't just about taking your career to the next level; it's a deep dive into understanding the intricacies of the music business. Whether you're an artist, manager, producer, or simply passionate about the music industry, this bootcamp is your key to unlocking knowledge and opportunities.
Why Join the Music Industry Bootcamp?
Comprehensive Industry Insight: Gain a clearer, more nuanced understanding of the music business.

Diverse Learning for All Roles: Whether you're an artist, manager, or producer, find tailored content that speaks to your role in the industry.

Exclusive Access to Industry Leaders: Learn directly from top professionals and special guest speakers.
Limited Membership: Be one of the select 50 members to enjoy an intimate, focused learning experience.
Wendy Day
"I've been following and watching Elliot's Instagram page for years because he posts helpful information for musicians- a passion I share."
Mario Canon
"Working with De Novo Agency gave me the clarity I needed to make the most of my feature with Twista. Their guidance was instrumental in turning that opportunity into a launching pad for more success."
Mr. Green
De Novo's expertise in coaching helped us navigate our release with confidence, especially given the high stakes of working with a legend like Tom Morello. We're thrilled with the results and the new fans we've gained along the way."
Claim Your Spot
Don't miss this unique opportunity to master the music business. Pre-enroll now and secure your spot in the Music Industry Bootcamp at a special introductory price.