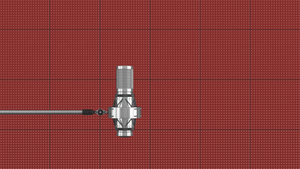 Discover the Full Spectrum of Our Marketing Services
From Playlist Pitching to Comprehensive Digital Strategies, De Novo Agency Tailors Success for Artists and Music Businesses.
Spotify Playlist Pitching Campaigns
Music Video Promotion on YouTube
FAQs about becoming a client
At De Novo Agency, every campaign is a collaborative effort between you and our skilled team. As an artist, you'll work closely with an artist development coach who understands the intricacies of the music industry. Music businesses will be paired with an advertising professional with expertise in market strategies specific to the music sector. Our approach is heavily data-driven, ensuring that every decision is backed by solid analytics and detailed reporting. We excel at making marketing understandable and accessible, especially for those in the music industry. Whether you're looking to build a custom campaign or have specific questions, we encourage you to reach out to our team. We're here to help you navigate the complexities of music marketing and create a strategy that resonates with your audience and aligns with your goals.
De Novo Agency specializes in a variety of music marketing services including Playlist Pitching, Social Media Ads Management, PPC & SEO Services, and Press Release & Article Publishing. Our services are tailored to meet the unique needs of both individual artists and music businesses.
Our team has extensive experience in the music industry, allowing us to understand the unique challenges and opportunities artists and music businesses face. We tailor our strategies to maximize your reach and impact, whether it's through playlist placements, social media advertising, search engine visibility, or media exposure.
Absolutely! Many of our clients benefit from a combination of our services. We can work with you to create a customized package that aligns with your specific goals and budget.
Our deep understanding of the music industry combined with our expertise in digital marketing sets us apart. We focus on data-driven strategies and personalized service to ensure your music reaches its target audience effectively.
Success metrics vary by service, but they generally include factors like playlist placements, social media engagement, website traffic, and media coverage. We provide regular reports and analytics to track these metrics and adjust strategies as needed.
Most of our services are offered on a month-to-month basis, providing flexibility to our clients. We believe in building long-term relationships based on performance and mutual trust, rather than long-term contractual obligations.
Getting started is easy! Contact us for an initial consultation where we'll discuss your needs and how our services can help achieve your goals. From there, we'll guide you through the next steps tailored to your specific requirements.
Yes, we work with a wide range of clients, from emerging artists to established music businesses. Our services are designed to provide value at any stage of your music career or business journey.
Get in touch with our team
Work with our team to develop a custom plan thats tailored to you. Let us know as much as you can!