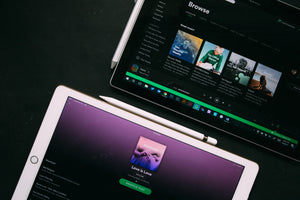 Affiliates and Marketing partners
Growing Your Business with De Novo
We aim to help musicians get their businesses off of the ground. Whether an artist works with us directly, or through a company like yours, we want to do what we can to help artists.
If you want to help artists, then we want to help you.
With that being said, our network of independent Spotify curators is something we spent years building, spent countless hours vetting, and is not something that we can use to get any song to go viral and bring fame to your clients overnight.
The programs we have built with our curators are meant to help get your client's business off of the ground, none of the playlists we offer are going to 10x their business by next Tuesday, but they can offer direct access to verifiable listeners who are looking for new music on Spotify.
All of the campaigns below do not include a consultation call with us, we will not contact your client, and if you are looking for something more custom please email us.
Spotify Playlisting Campaigns
0 products
Sorry, there are no products in this collection.
Build a custom campaign
We are happy to customize our services to try and fit you best. Let us know how we can help.