De Novo Agency
Partnering with Independent artists since 2018
See why artists have trusted us on over 6,000 music promotion campaigns
Watch Video
Build a Target Audience
Don't waste ad dollars guessing who might like what you have to offer. We can help you test the market and find a specific target audience.
Capture Attention
Did you know a new listener needs to see your face around 30 times before they truly remember you? Let's build a long term plan that converts listeners into fans.
Scale Your Business
Focus on what you do best - music. Have a full agency on your side, save time, and build the leverage you need to book more gigs.
De Novo brings personal care and attention to their artists and that's what helps them stand out from the crowd.

YAHOO
De Novo Agency Has Artists' Best Interests In Their 'DNA'

THIS IS 50
De Novo has experienced friction amongst other industry insiders for ruining their chance to make money off of musicians who didn't know any better.

MEDIUM
The proof is in the pudding as they don't ask for an ounce of royalties from the entirety of their roster.

HYPE MAGAZINE
De Novo's artist-forward mindset permeates throughout all their services.

INFLUENCIVE
De Novo Agency makes the business half of the music industry feel a little less foreign to independent artists.


HIP HOP SINCE 1987
DNA is disrupting the music industry by allowing artists to maintain control of their business and royalties while receiving the benefits that record labels offer.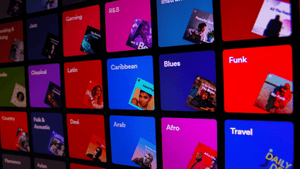 Playlist Pitching
Save countless time going back and forth with curators you can't even trust. All of our Playlist Pitching Campaigns include our 100% streaming guarantee.
Learn More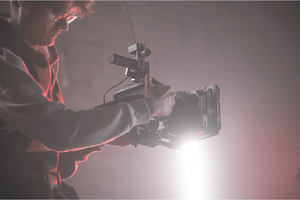 Music Video Promotion
Pin-point your target audience on the world's largest streaming platform, grow your channel, and be seen by a passionate fanbase.
Learn More
I was signed to Young Money with Lil Wayne and I was signed to G-Unit with 50 Cent. I had success, but wanted to be independent. My partnership with DNA has allowed me to do this effectively.

Kidd Kidd
I've worked with De Novo Agency to run a two week, one month, and a two month playlist campaign. I've been very impressed and satisfied with the results. De Novo Agency is the only company i've found so far to guarantee real, active, authentic and non-bots operated playlists.

Mawule
DNA placed me in 7 playlists on Spotify and about ten days later I was organically added to 30 more! I was in front of 900k listeners and earned 100k streams in less than a month!

CURTI$Y
I've been around the industry for a long time. I was on tour with Lady Gaga for 6 years and learned a lot about what NOT to do. DNA breaks it down and gives it to me straight every time, and it's refreshing.

David Lei Brandt
Their Products work! No gimmicks, legit marketing agency. If you're an artist in need of a platform to help you grow , De Novo Agency is the way to go!

Jelani The Babe
Love DNA and what these guys are doing. If you are starting out your music career and don't know how to get exposure or promote yourself, this is the place to start, grow, and build your success as an artist.

Joey Economics
"I'm skeptical of music services that claim they provide real data and aren't scams. I've been doing music for 5 years and tried to find ways to help myself grow as an independent artist. De Novo has been a game changer."

A'Niche
"A solid duo to have in your corner. Their insight on numbers as well as the hands on approach and coaching is all top tier. They provide structural foundation that independent artists need to complement their creative work. 10/10 recommended"

Jheru