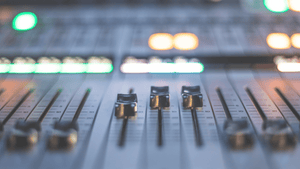 Unlock Your Music's Potential with Personalized Coaching from Industry Experts
At De Novo Agency, we believe in the power of expert guidance to transform your music career. That's why we've assembled a team of seasoned professionals, each with a unique set of skills and experiences, ready to help you navigate the complexities of the music industry. Meet our initial lineup of coaches:
Social Media Maestro and Entrepreneur
Kristi Mason
Kristi isn't just a successful singer with a significant social media presence; she's a visionary entrepreneur who founded her own marketing company. With her extensive experience, Kristi specializes in crafting compelling social media strategies for musicians, helping them build a robust online presence and connect with their audience effectively.
Sync Licensing Guru and Gold Record Producer
Mark Eckert
As the founder of ThatPitch, a renowned sync licensing company, and a producer of gold and platinum records for artists like Future and Lil Baby, Mark Eckert brings a wealth of knowledge in sync licensing and music production. His expertise is invaluable for artists looking to break into sync licensing or elevate their production quality.
Music Industry Networking & Pitching
Alvaro Garcia
With a notable history as the head of marketing at a leading company in the playlisting space, Alvaro has honed his skills in getting artists noticed. Currently at the helm of Growth at NoiseLash, a music tech company, he continues to demonstrate his prowess in expanding artists' reach and building successful campaigns.
Co-Founder of De Novo Agency and Music Marketing Expert
Elliot Tousley
Renowned for his ability to demystify the complexities of the music business, Elliot has a unique talent for helping artists grasp the intricacies of the industry. His coaching is sought after by clients worldwide, who value his straightforward and insightful approach to navigating the music landscape.
Members Only
Join Our Exclusive Music Industry Bootcamp
Our high-ticket Bootcamp offers an all-encompassing learning experience. Gain access to exclusive video courses, monthly webinars, a members-only chatroom and app, and continuous coaching.
Claim Your Spot
Why Choose De Novo Coaches?
Expert Guidance Tailored to Your Music Journey: Benefit from personalized coaching by industry veterans who provide practical, real-world advice and strategies, ensuring your unique artistic vision and career goals are fully supported.


Comprehensive Industry Insights and Network Building: Stay ahead with the latest industry trends and expand your professional network, leveraging our coaches' extensive knowledge and connections for long-term career growth and opportunities.
In each session, you'll receive personalized guidance tailored to your specific needs and goals in the music industry. Our coaches will help you with strategies for marketing, production, audience building, and more, based on your current stage and aspirations.
Our coaches are experienced professionals in the music industry, including successful musicians, marketing experts, and industry insiders. They bring a wealth of real-world experience and insights to help you navigate your music career.
We offer various coaching packages to suit different needs and budgets. If you're just starting, our basic sessions can provide foundational guidance. For more in-depth support, consider our specialized sessions or the comprehensive Music Industry Bootcamp.
Absolutely! Our coaches specialize in various areas, including marketing, production, artist development, and more. Let us know your specific area of interest, and we'll match you with a coach who can provide expert advice in that field.
Our coaching is highly personalized and based on real-life experience in the music industry. We focus on practical, actionable advice that you can apply directly to your career, rather than generic strategies.
No, there's no minimum commitment. You can book individual sessions as needed or opt for a package for ongoing support. Our goal is to provide flexible, accessible coaching to suit your unique journey.
Booking is easy! Simply visit our website, choose your preferred coaching option, and schedule a session at a time that works for you. You can also contact us directly for more personalized arrangements.
★★★★★

I had an insightful consultation call the guys at De Novo. Their advice really helped me put together my own marketing strategy.

Tristan Dobson

Florida
★★★★★

Industry professionals without a doubt. Their level of importance and detail they place on their work is unmatched.

Josh Gluck

Florida
★★★★★

This is absolutely the best marking team any artist can have my first time was a great experience and from that day I never looked back.

Sleepy Da Hitman

California
★★★★★

Every single time I use one of their services the results are phenomenal. I have been working with them for over a year now and I will continue to do so.

Tahir Abdussamad

Delaware
★★★★★

I highly recommend taking advice from De novo on how you should begin/continue the process.

KRock the Indigo

Florida
Need a Custom Campaign? Contact our team